Review DESKBIKE PARKING SPACE - MAGNETIC MAT
Add your review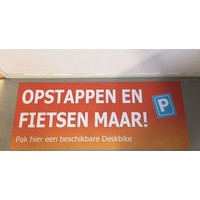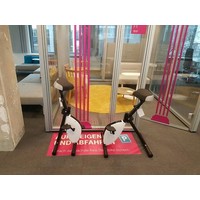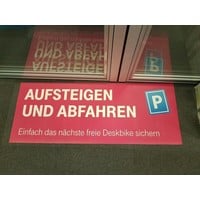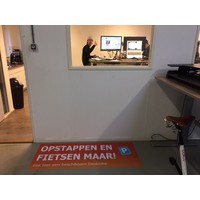 DESKBIKE PARKING SPACE - MAGNETIC MAT
Do you need to share a Deskbike with other colleagues in your workspace? Create a Deskbike parking space with this floor sticker. Easy to see for everybody where they can get the Deskbike to cycle their work away.
Format: 150 cm x 60 cm
Background colour: orange
Option: Personalize the background colour. (Tell us the colour number via info@deskbike.nl and mention your order number)
Substrate: magnet, not a sticker
Challenge yourself with the free Deskbike App. All your achievements are digitally stored, and at the end of your workday you will know exactly how many miles you have cycled away. Download the desk bike App for free in Apple or Google Store.