Save your data
Are you crazy about statistics? Then you will be excited to know that there is a free Deskbike app. All your achievements are conveniently stored in the Deskbike app. You measure how fast you cycle, how far you cycle, how long you cycle and how many calories you have burned during your ride. Very handy! At the end of your workday you know exactly how many kilometers you have cycled and whether you have achieved your own goals. Download the Deskbike App for free in the Apple or Google store.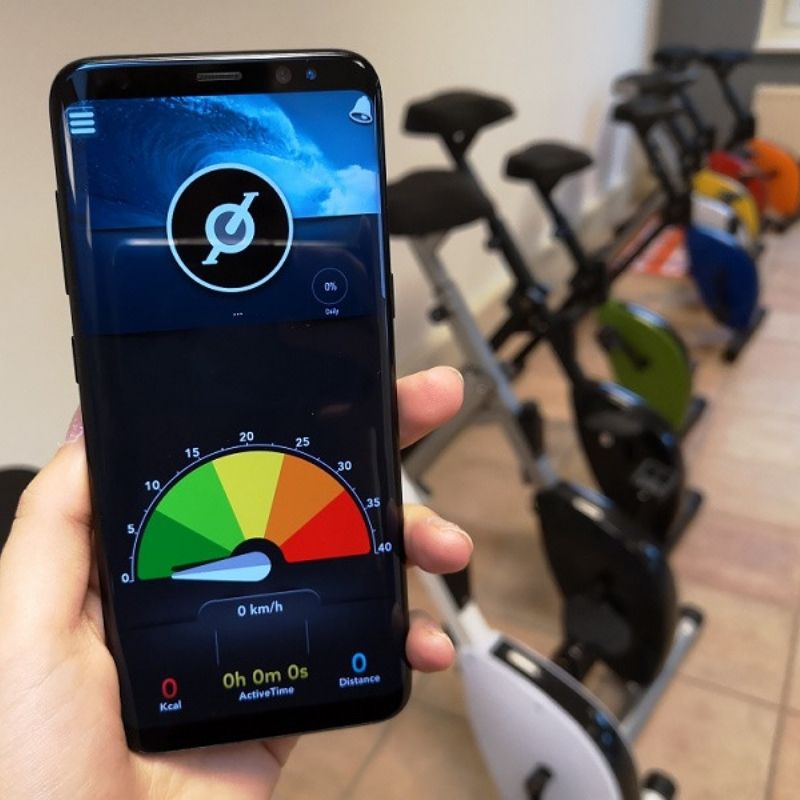 How does it work?
Download and install the app via the Apple or Google store on your mobile phone.
Switch on Bluetooth and open the app.
Start cycling and click on the Deskbike that appears.
Via the options menu you can log in to Facebook to share your results with your friends.
Click on "Progress" to view your results per day, week, month and year.
A competition with your colleagues?
You can cycle a mountain stage online against your colleagues with the help of an ANT dongle. Use the CycleOps or Zwift program for this. The ANT dongle ensures that the data from the Deskbike app is downloaded to your PC. When setting the ANT / Sensor, it is best to choose bicycle trainer UP 1 USA at CycleOps.