Get to know us
In 2002, twins Joost and Martijn Bary started out with their company Jobmassage. Jobmassage offered chair massages at the office. Many customers complained about their back problems, which were caused by their sedentary work life. Joost decided to find a solution for this, and began working behind a bar table, standing upright. This was a good idea, except that standing the whole day is very hard on the legs. In order to be more active while working, Joost got the idea of putting his mum's hometrainer underneath the bar table. Eventually, he turned the hometrainer into a desk-bike. This received very positive reactions, other people were interested in being able to bike while working too. And so, the company 'Deskbike' was founded!
More information
How it all started...
From enthusiastic idea to successful company! Read all about the creation of the Deskbike here.
Joost and Martijn started customising several hometrainers with a grinder. After a couple of changes to the design, the first real Deskbike was created. The Bary brothers received a patent on this in June of 2012.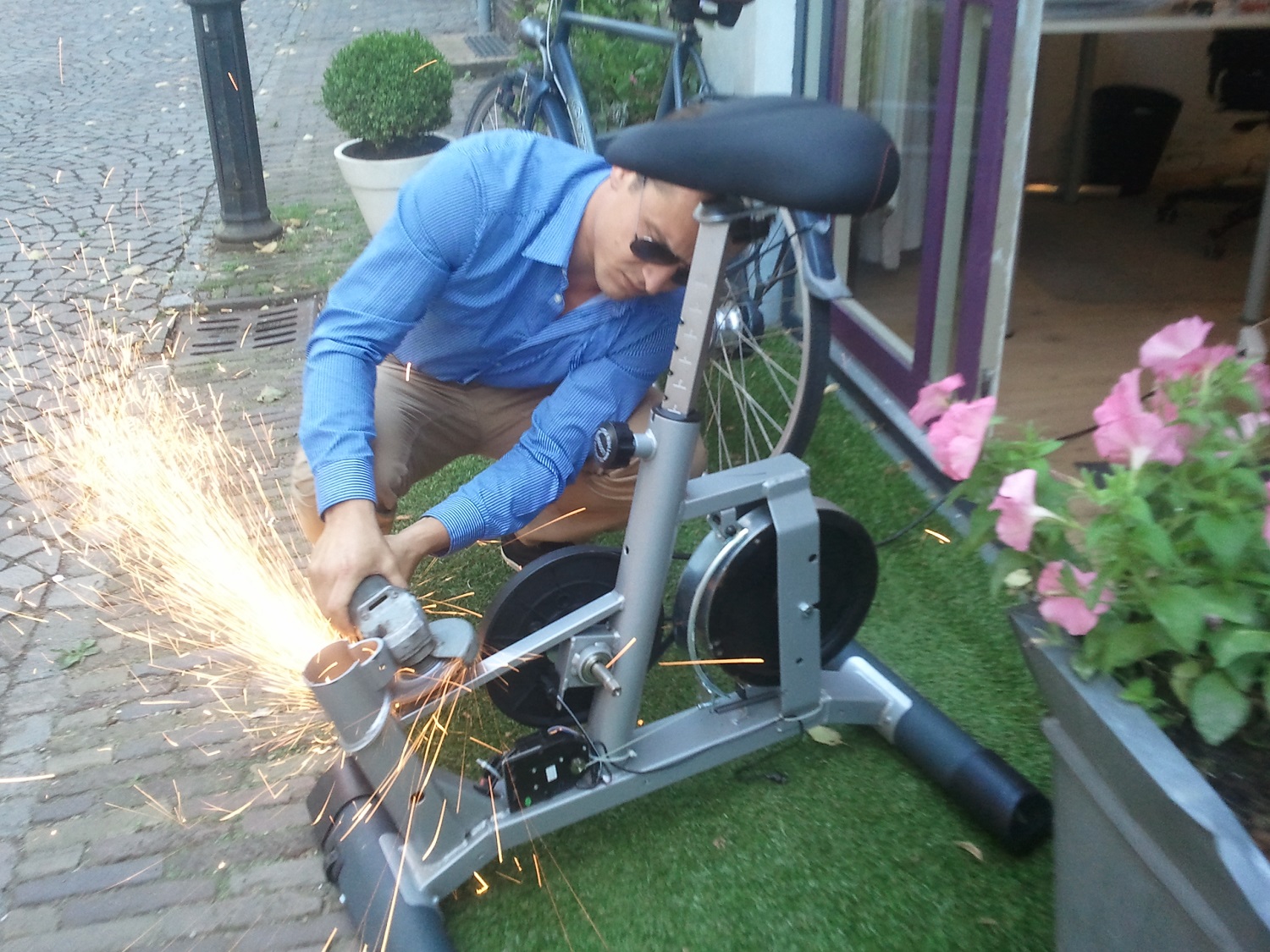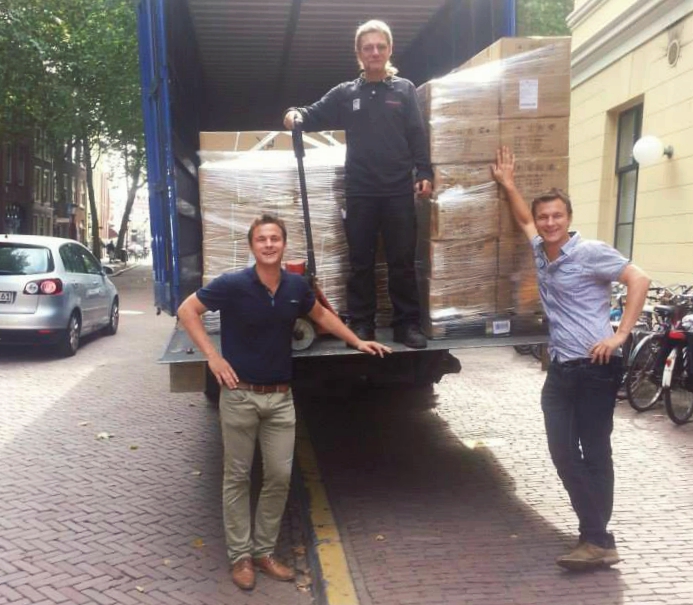 The first Deskbikes were delivered in the centre of Utrecht.
The lads put their shoulders to the wheel and within no time, the first 80 Deskbikes were sold. Soon, they would make their first container delivery of Deskbikes. After some impressive Tetris skills and a lot of honking, the first delivery was made in the very heart of Utrecht. Their then office was filled to the rafters with Deskbikes, ready to be sold.
Our first client: Google Nederland. Deskbikes in all colours of Google.
The Netherlands proved true to its reputation as a bike country: the Deskbikes were selling fast.
Google NL started using the Deskbikes enthusiastically. Google was followed by various ministries, municipalities, and large companies such as KPN and Oracle.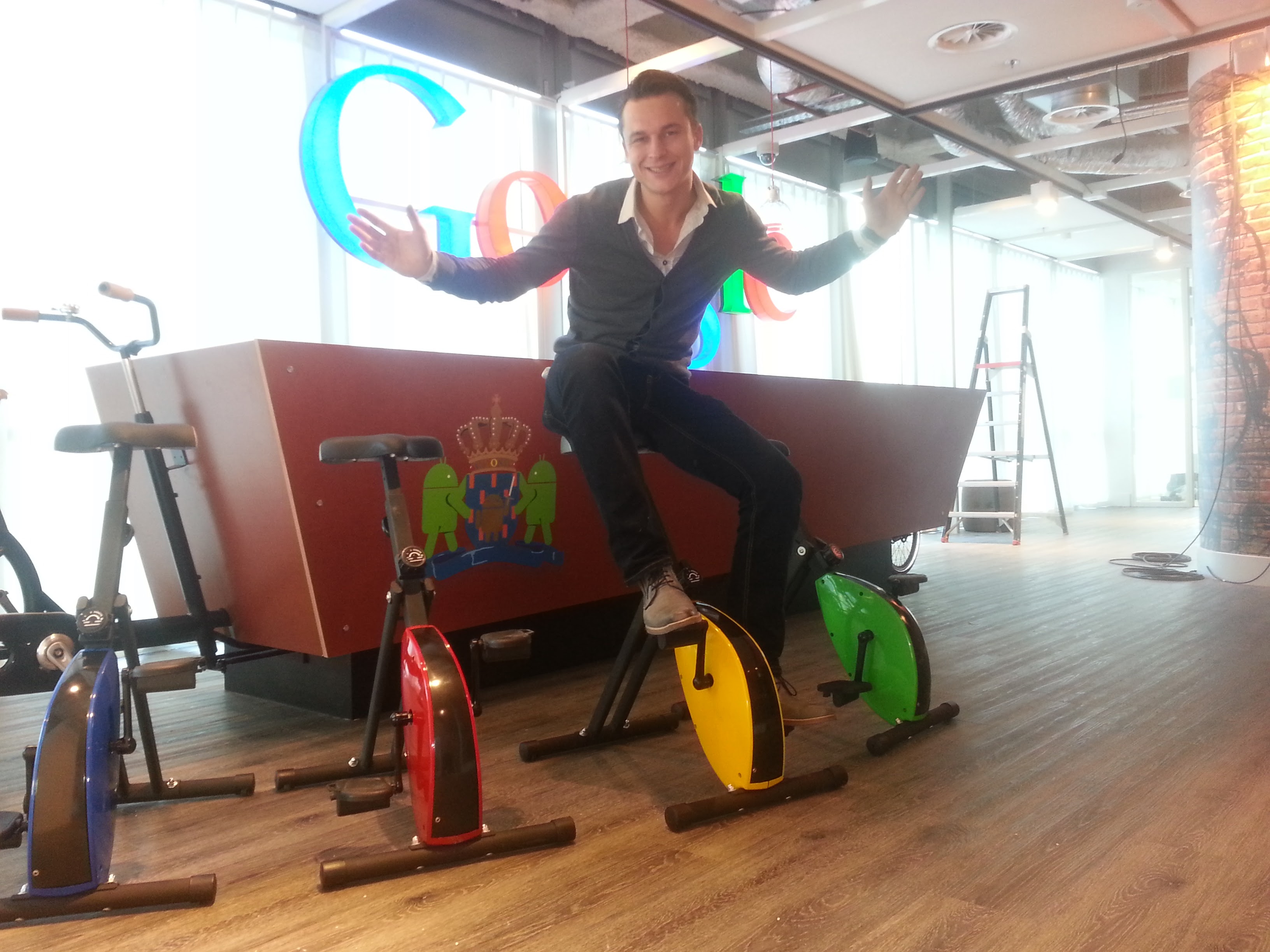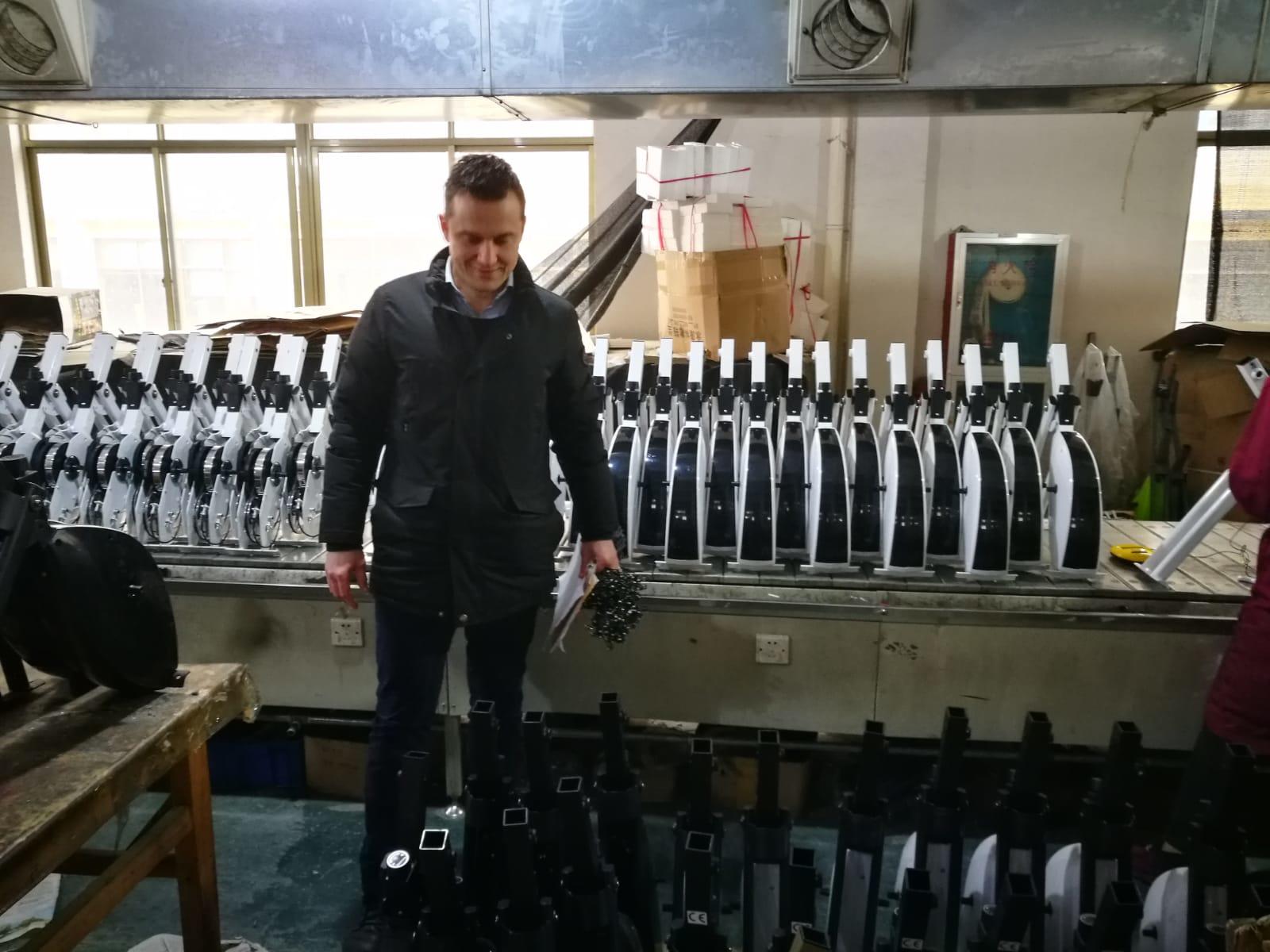 The Deskbikes start rolling off the assembly line in China
The Deskbike received a makeover and was redesigned to facilitate larger production numbers. Along with the insurance company of Deutsche Telecom, the Deskbike was renewed. A unique Y-bar saddle was added to the Deskbike, for a higher and more ergonomic posture.
In addition, the Deskbike Small and Large were developed for children and very tall people. The frame of the Deskbike was also given a new look, with a new silver, white and gold coloured frame.
Deskbike in the spotlight
In 2014, Professor in Movement Sciences Erik Scherder wrote his book 'Laat je hersenen niet zitten' (Don't let your brain sit down). It focused on the effects that being active has on your brain. Professor Scherder was very excited about the Deskbike and wrote to the Bary brothers: "It's fantastic what you have developed and how it contributes to our mission!". Ever since then, Scherder has been using a Deskbike and a sit-stand desk during his presentations and at his office. After this initial publicity, the name Deskbike was heard in the news more and more.
Recently, Erik Scherder arranged for 120 sit-stand desks and Deskbikes to be deployed at several primary schools in Amsterdam, to measure the effects of active learning.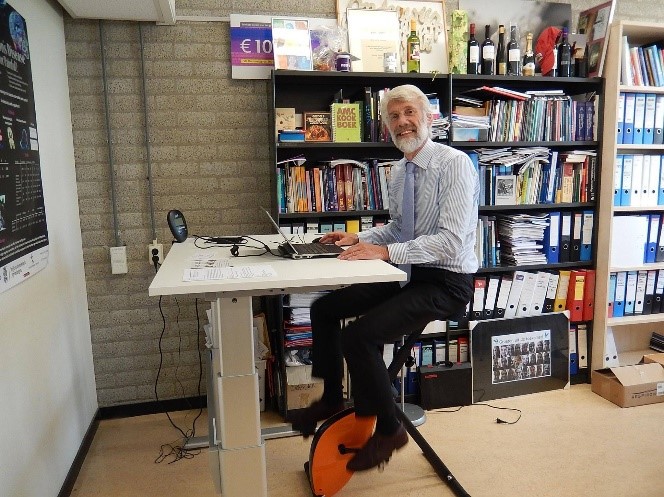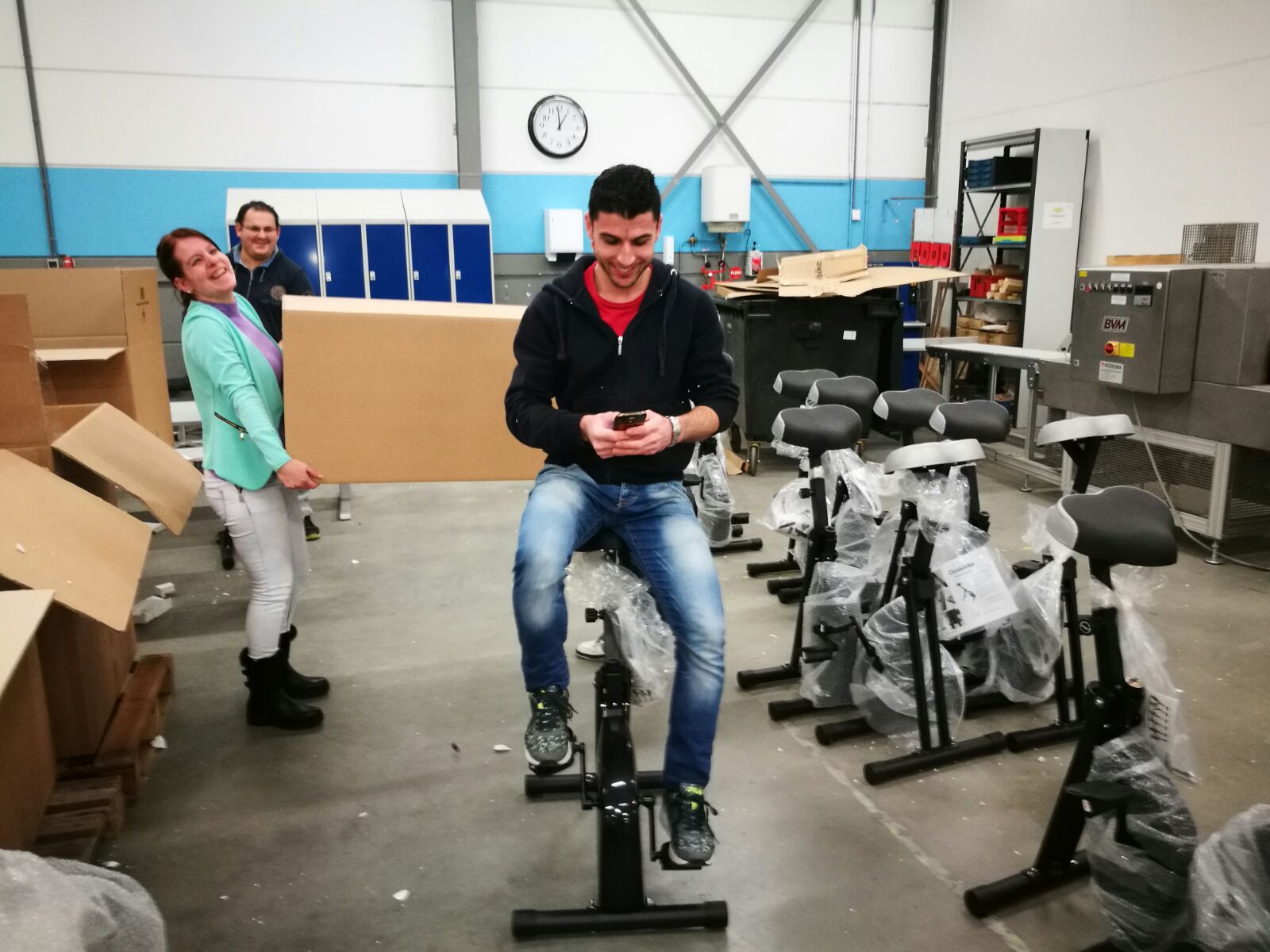 A new office
The Deskbike team has since expanded considerably. Nowadays, you can find us at Energieweg 18, in Harmelen. You can try out the Deskbike in our showroom, where we can also advise you on the healthiest posture for working and explain the Deskbike App.
Social work agency Ferm Werk takes care of the assembly and shipment of our packages. People who have a hard time fitting into the job market, find their place at Ferm Werk. We are therefore very proud to be able to collaborate with Ferm Werk and make a social contribution to society.
Deskbike abroad
After our success in the Netherlands, we are expanding abroad. Find our points of sale on the store locator page.
Would you like to know more about the Deskbike? Feel free to contact us.