Delivery & returns
We go for 100% satisfied customers. Not happy with the result? Do contact us within 14 days for a replacement product or your money back.
Return product
After invoice date you have 14 days to return a product. To ensure a smooth return process, please bear in mind the following instructions: 
- Send an e-mail to [email protected] stating you would like to return the product and the reason therefor.
- Indicate in the e-mail the order or invoice number.
- Send the product to: Ferm werk Hal 3, Attn. Worktrainer retour, Carrosserieweg 1, 3445BC Woerden, The Netherlands. Please add a copy of your invoice.
- After receipt, you will be refunded the amount to your account within 5 working days.
- Return costs are not credited.
Warranty
The warranty is 12 months. Because of the fact that the Deskbike is used very intensively at some companies (for example on 24-hour services or in case an entire department is sharing a desk bike).
Use at your own risk
The use of the desk bike and / or accessories thereof is entirely at your own risk. We are not liable for any form of damage, including physical or psychological, which may result from the use of the products. An instruction manual or instruction is supplied with the product. Follow the instructions to prevent health damage.
Medical device
The Deskbike's aim is to train the physical body. However, the Deskbike is not covered by the Medical Devices Directive (class 1). In case of illness or disability, contact a doctor or physiotherapist to find a suitable medical device.
Environment / packaging
Deliver cardboard and polystyrene separately at the waste separation station of your municipality.
Shipping 
The Deskbike orders are sent to various countries via the social workplace of Ferm Werk. They are responsible for the daily packing, assembling and shipping. The enthusiastic employees at Ferm Werk are happy to work with your order.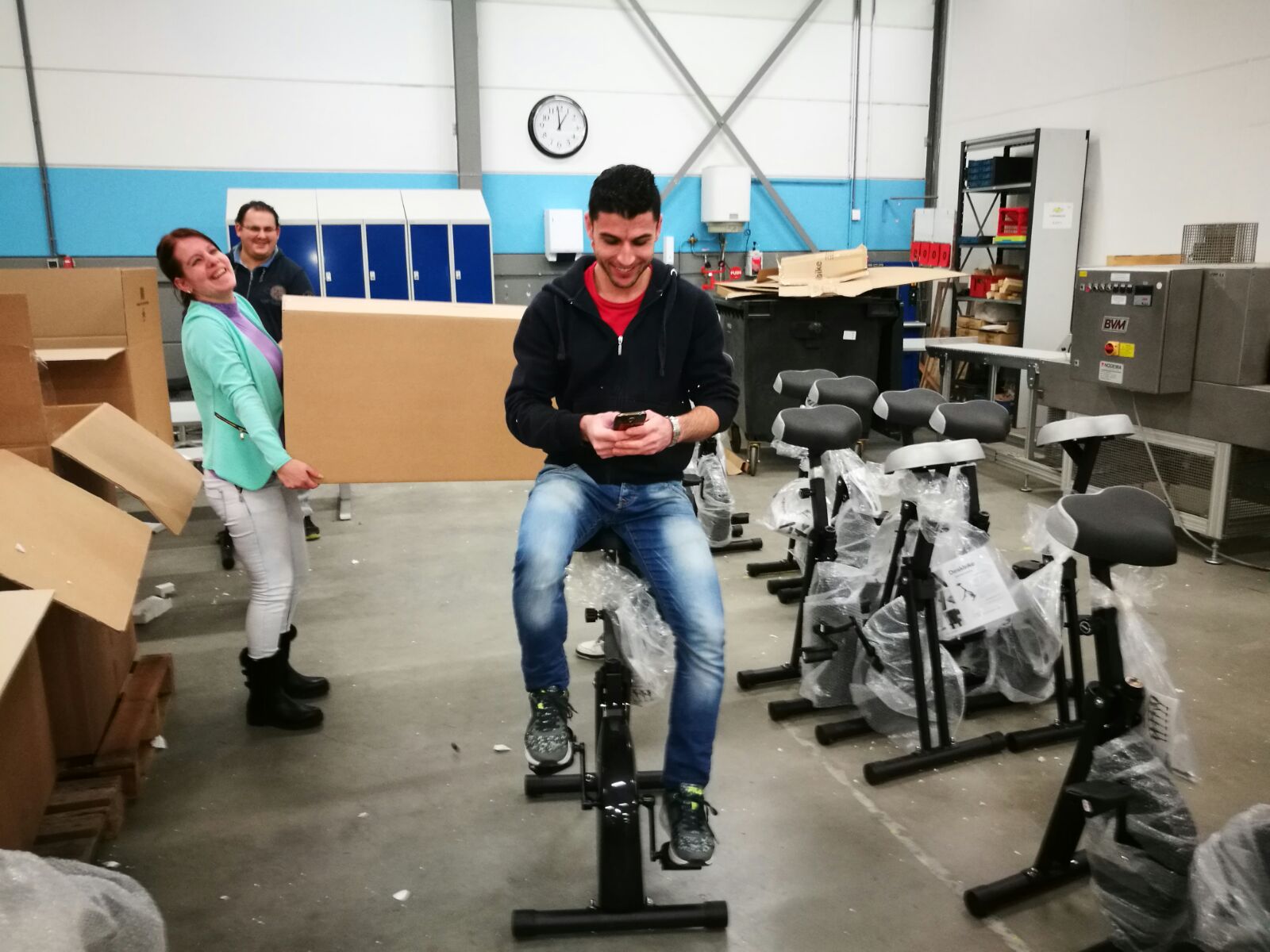 More questions? Don't hesitate to ask and contact us!  
Contact:
Deskbike
Energieweg 18
3481 MC Harmelen
Telefoon: +31 (0)88 - 045 08 80