Review SMALL ELECTRIC SIT-STAND DESK - STUDYDESK
Add your review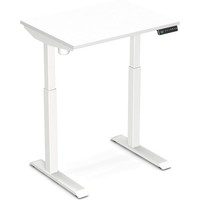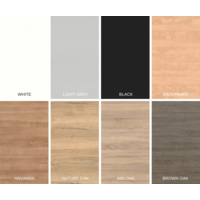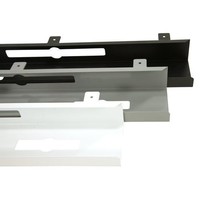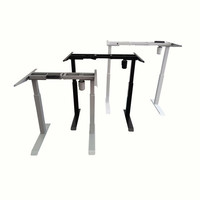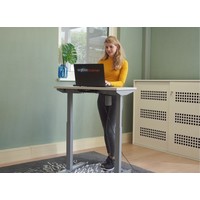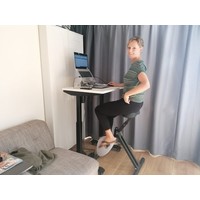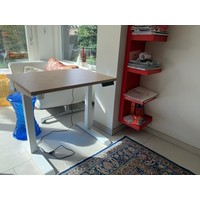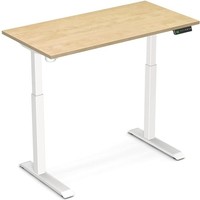 SMALL ELECTRIC SIT-STAND DESK - STUDYDESK
Get to work with the StudyDesk! If you like to change work posture, but don't have a lot of space, the compact StudyDesk is perfect for you! Available with a white, black or silver base. This sit-stand desk has a handy memory control, with which you can set 4 positions to your ideal sitting and standing height.
Information
Colour frame: black, white or silver
Memory display with 4 memory settings
Height range between 73 cm - 118 cm
Frame width adjustable from 78 cm - 105 cm
Weight load 60 kg
3 years warranty

Worktop
Colours; White, Light Grey, Wild pears, Black, Havana, Middle Oak, Nature Oak and Brown Oak
Size: 60 or 80 cm deep, 80 to 120 cm wide
Thickness: 2.5 cm


Cable tray
Hide your cables and place a cable tray under your worktop. Look at the photos for the possibilities.
Display
Straight to the desired sitting or standing height? The memory master has a digital display on which you can set 4 heights.
Delivery
Only shipping possible (delivery time 2-3 business days). Supplied in box, unassembled, with assembly tools and clear instructions. Setting up the frame takes about 30-45 minutes.
Free App
Challenge yourself with the free Deskbike App. All your achievements are digitally stored, and at the end of your workday you will know exactly how many miles you have cycled away. Download the Deskbike App for free in Apple or Google Store.